Flash card and digital image recovery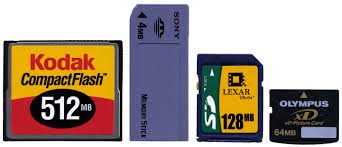 Flash Cards and Digital Media have quickly become an industry standard. From Digital Photographers of a major magazine, to the everyday consumer who has lost their family vacation photos, we can recover it all.
At Sydney Data Recovery we understand that different people have different needs. We have the photo data recovery software, tools and the expertise to help you with any digital file recovery that you may need. We can recover data from digital devices like mobile phones, cameras, desktop computers, and laptops, just to name a few.
Common Digital Photo & Flash Card problems:
Overwritten Photo Files
Inaccessible Digital Photos
Accidental Deletion & Human Error
Virus Contamination
Disk Boot Failures
Camera Video & Picture File Recovery
Incomplete Files and Documents
File Compatibility Errors
Inaccessible Digital Photos
Disk Reformatting
Corrupt or Damaged Files
Why Choose Sydney Data Recovery?
Sydney Data Recovery can recover data from digital devices where others have failed. Our data recovery specialists are truly data recovery experts, with the necessary tools and proven in-depth knowledge of data storage technologies to ensure your data is recovered successfully.
Sydney Data Recovery's photo data recovery methods are warranty safe and recommended by leading manufacturers including Western Digital, Toshiba, Fujitsu and many more. Rest assured, if you need image data recovery services, you have found the right place.
Sydney Data Recovery Quick Quote
Complete the form below and we will get back to you with a quick quote.
It's easy, and there is no obligation. We will provide our fixed price for your device.